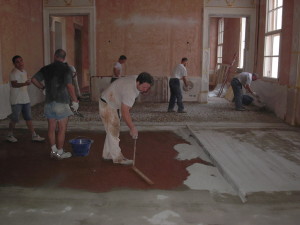 Since 1983 Europavimenti works in Venice and became one of the major company in recovering and restoring buildings, realizing with big skills, important works and artistry floors in venetian style "terrazzo", ceramics, mosaic, marble, granite, wood and rubber.
In cooperation with important architecture offices, always careful at new trends in the building sector, we are now in a leadership position in north Italy market. We also cooperated with different countries in the world, realizing unique structures mostly with manual techniques , that gives an eternal beauty to all realized projects.
Our biggest challenge is to harmonize the ancient age and the modern one, keeping tradition close to the new trends. From luxury palace and wonderful residence, to modern buildings… art, craft and topicality products.